Convertible Wedding Dresses in Girona
The most special day of your life is approaching, and finding the perfect wedding dress is a crucial part of your preparation. In Girona, finding the ideal wedding dress may seem overwhelming, but there is an option that can simplify it all: convertible wedding dresses. This elegant and versatile trend has gained popularity among modern brides, and Girona is no exception. Discover how this bold choice can be ideal for your big day.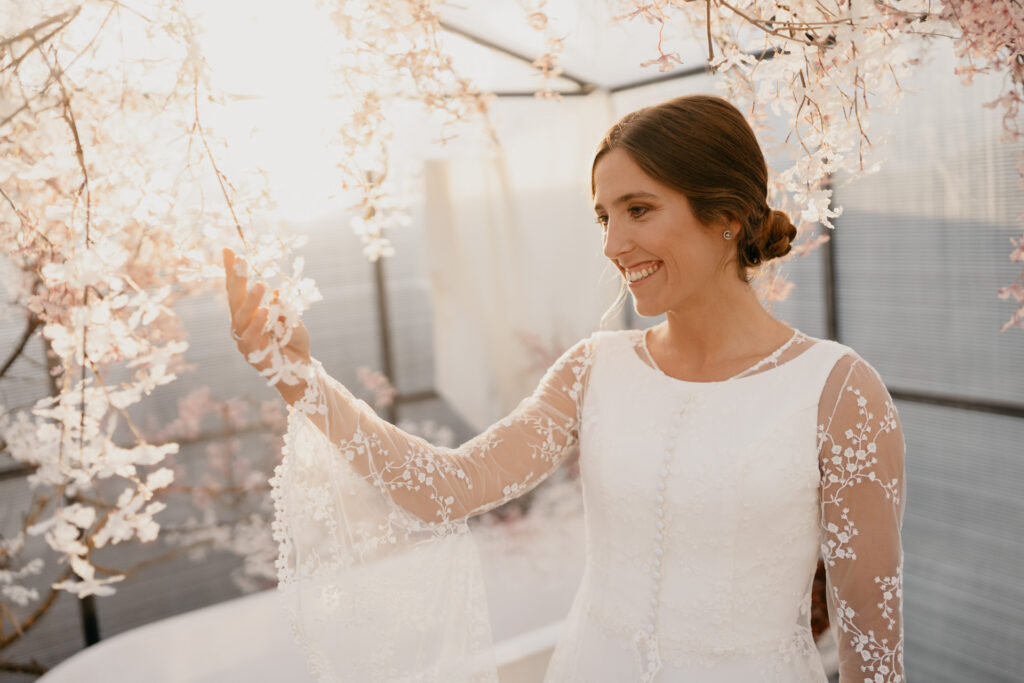 Convertible Wedding Dresses: The Trend in Girona
Girona, with its rich history and stunning landscapes, is the perfect place for a dream wedding. And what better way to enhance this experience than with a wedding dress that reflects your personality and style? Convertible wedding dresses are a versatile option that can adapt to different styles and preferences, and they are available in Girona to make your bridal dreams come true.
Convertible Wedding Dresses: Flexibility and Style
One of the main advantages of convertible wedding dresses is their flexibility. These dresses are designed to suit different moments of your wedding. You can opt for a long and romantic skirt for the ceremony and then convert it into a more comfortable and lightweight option for dancing and the party.
In Girona, Mireia Vidal Brides offer this option, providing brides with a unique opportunity to express their individuality. This adaptability will allow you to feel comfortable and confident throughout the day without compromising on elegance.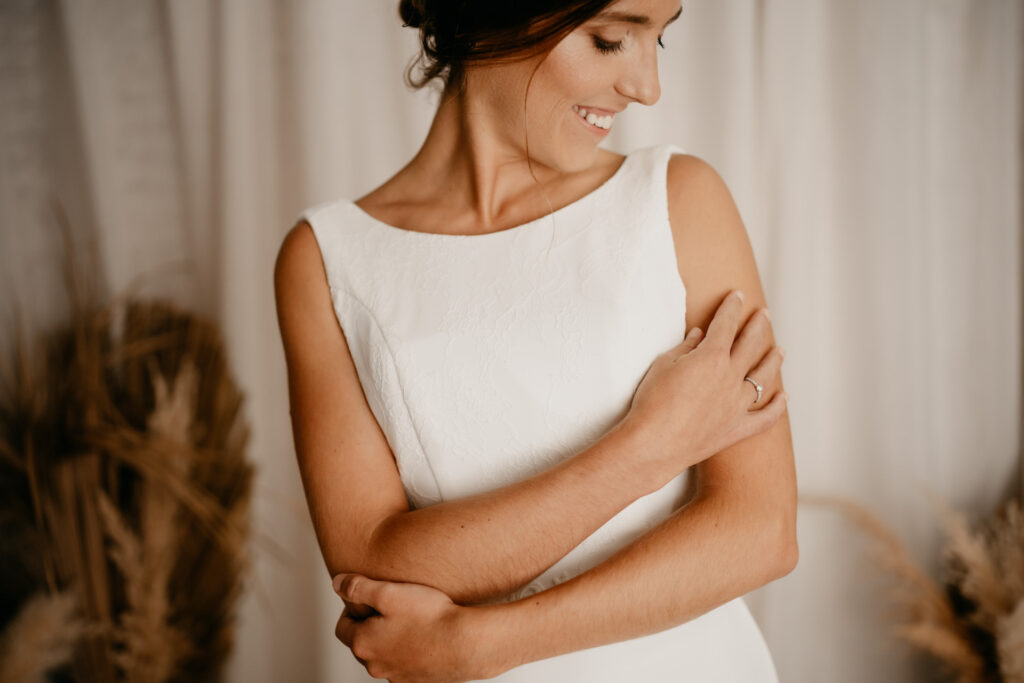 Convertible Wedding Dresses: Customization
In Girona, customization is an important part of the culture, and this also applies to wedding dresses. With convertible wedding dresses, you have the freedom to customize your dress according to your preferences and tastes. You can choose different accessories such as belts, bows, or embellishments to give it the final touch you desire.
Convertible Wedding Dresses in Girona: Where to Find Them?
If you are looking for convertible wedding dresses in Girona, you have several options at Mireia Vidal Brides. Their wedding dress Atelier offer this option, and many other such as creating a total custom made bridal look or the wedding dress of your dreams tailored to your measurements.
Additionally, do not forget to ask for the bespoke options. There are many options to have a bespoke convertible wedding dress with worldwide shipping from Girona. But be sure to do this well in advance to allow time for any necessary adjustments.
Convertible wedding dresses are a smart choice for brides in Girona who want to stand out and be versatile on their special day. This option will allow you to enjoy a variety of styles and adapt to different moments of your wedding without compromising on elegance and comfort. In Girona, there are many options available to find the perfect convertible wedding dress, so start your search today and make your bridal dream come true. Your wedding in Girona will be an unforgettable event, and your convertible wedding dress will undoubtedly be the center of attention.
As always, if you have any doubt or suggestion about this blog or for future topics contact me via e-mail: hola@mireiavidal.com Thank you for reading!