Getting your bespoke wedding dress made is a unique experience. Are you ready to get crazy in love with your wedding dress?
THE PROCESS:
DESIGN
I will start by presenting a design to you after our first contact  in my studio where we will have talked about styles and ideas. That will be the base of what we'll start to create even though it won't be a final idea. During the fittings we will probably get to change some details as needed.
FABRIC SELECTION
We'll choose the fabrics that fit our design project and your style best. We'll try forms with lace, chiffons and crepes, and we'll combine it all with lace trims and other accessories that I can recommend to you in order to get a spectacular look.
CREATION
During the fitting process, we'll bring to life all the ideas we had during the brainstorming. We'll try it on the dress and decide what you like most. That's why most times the final dress varies from the original idea. For us the initial design should just be a reference.
REAL BRIDES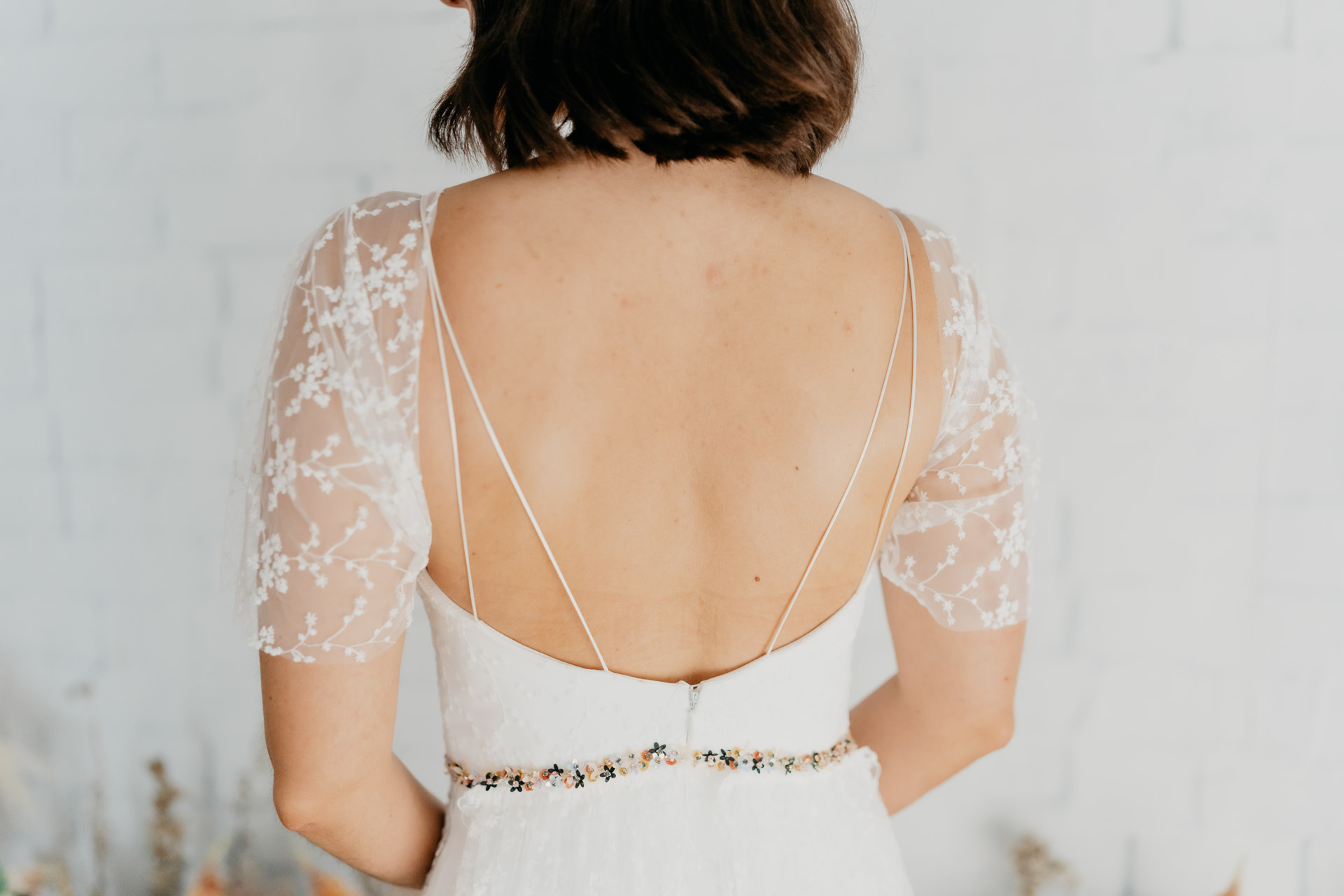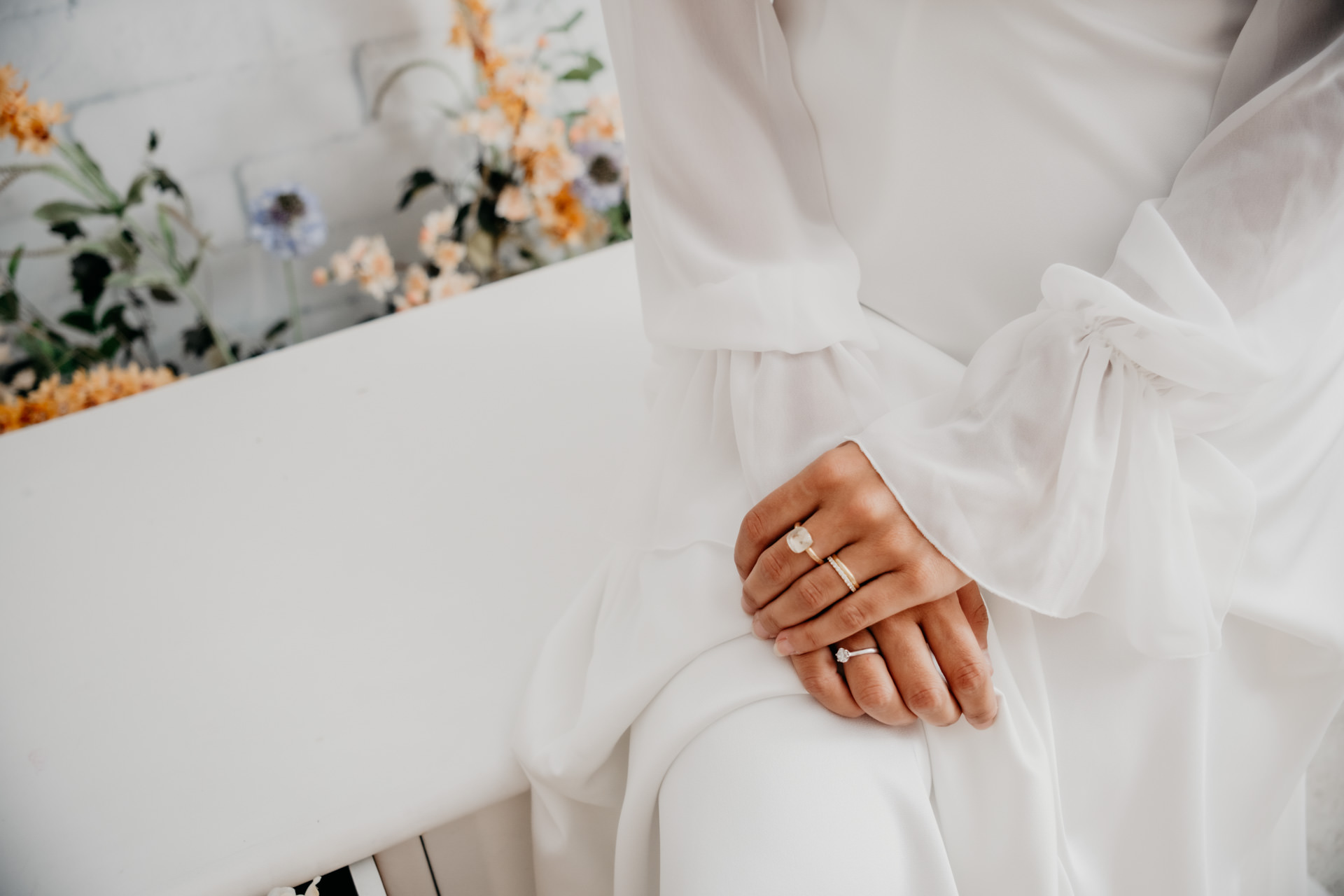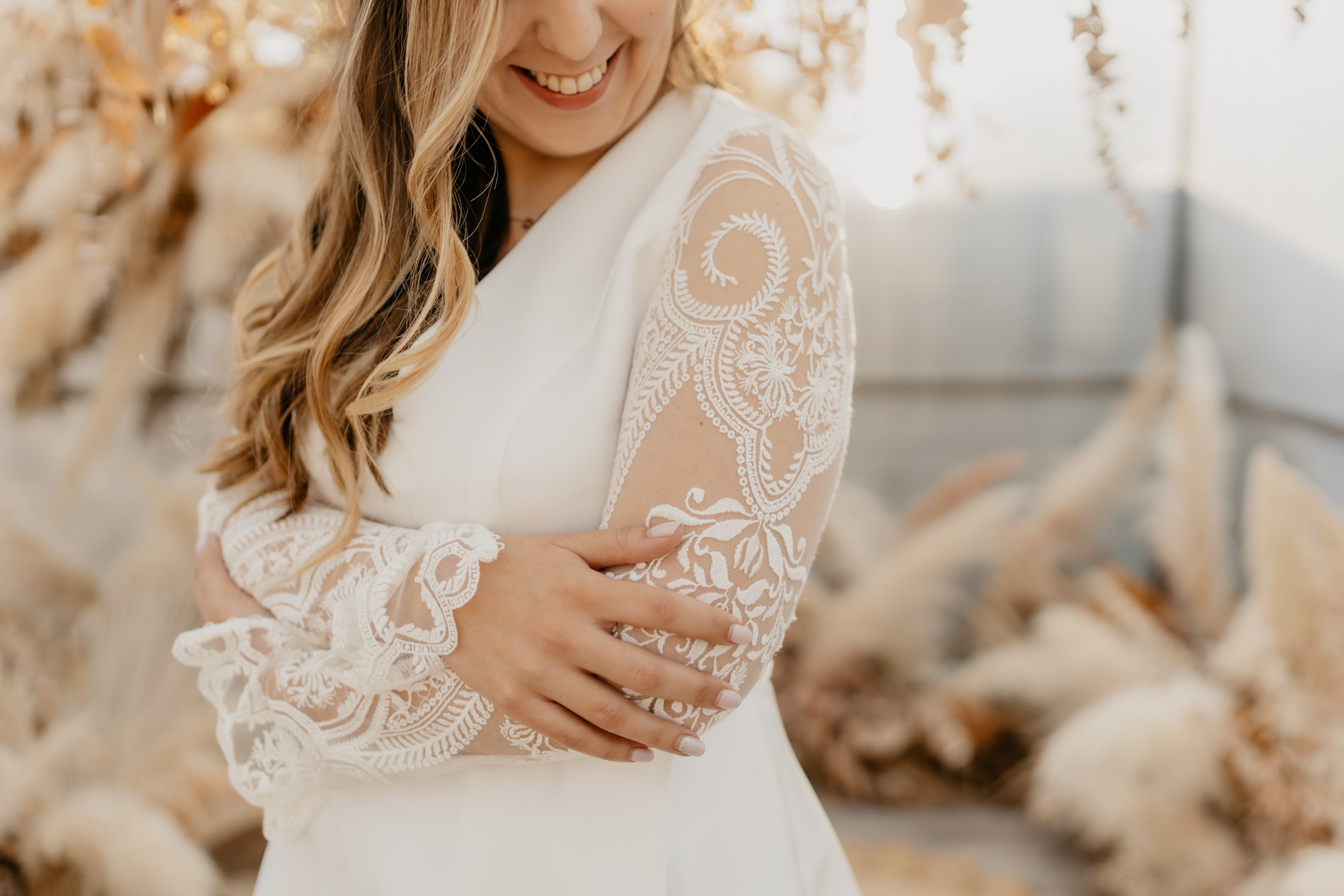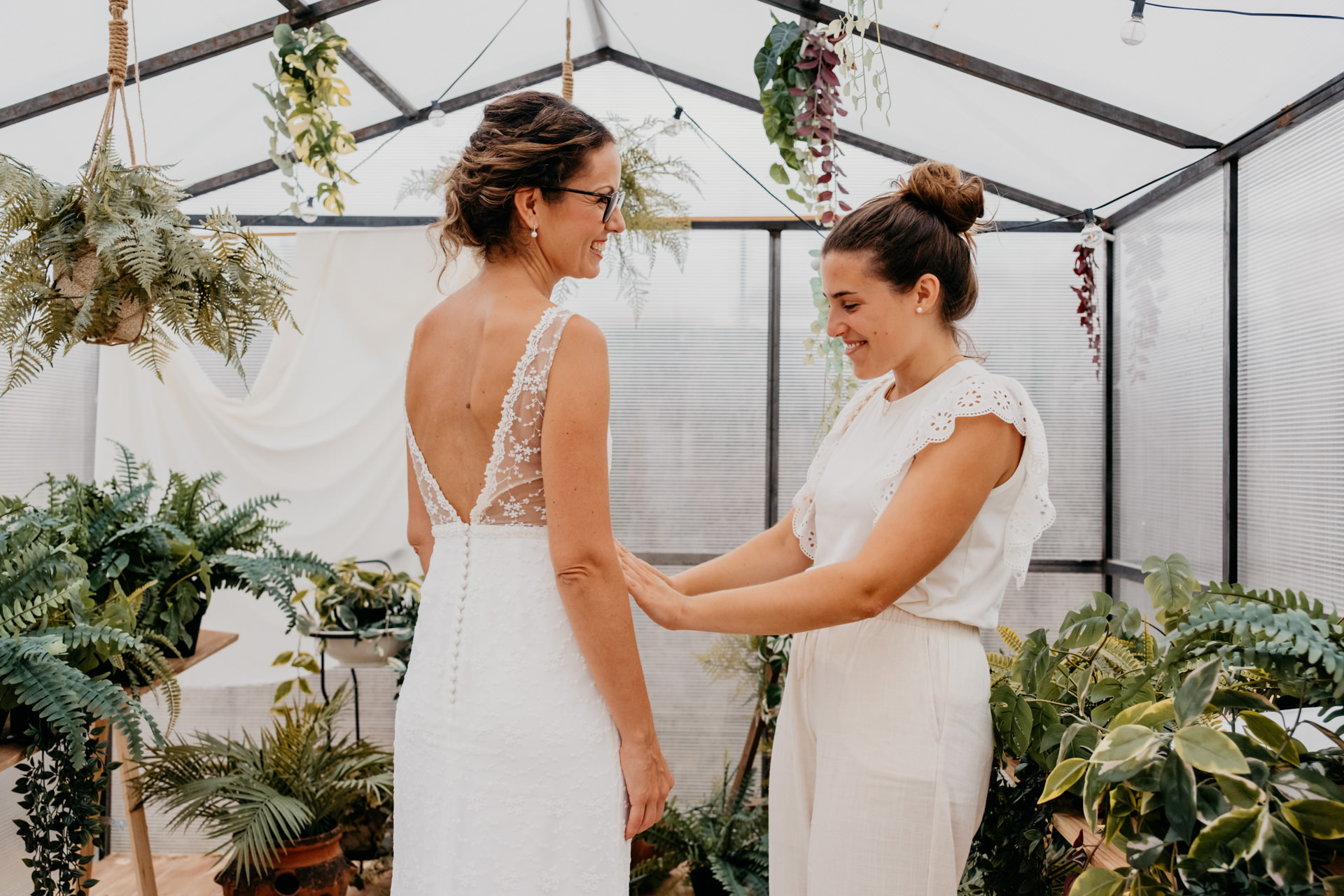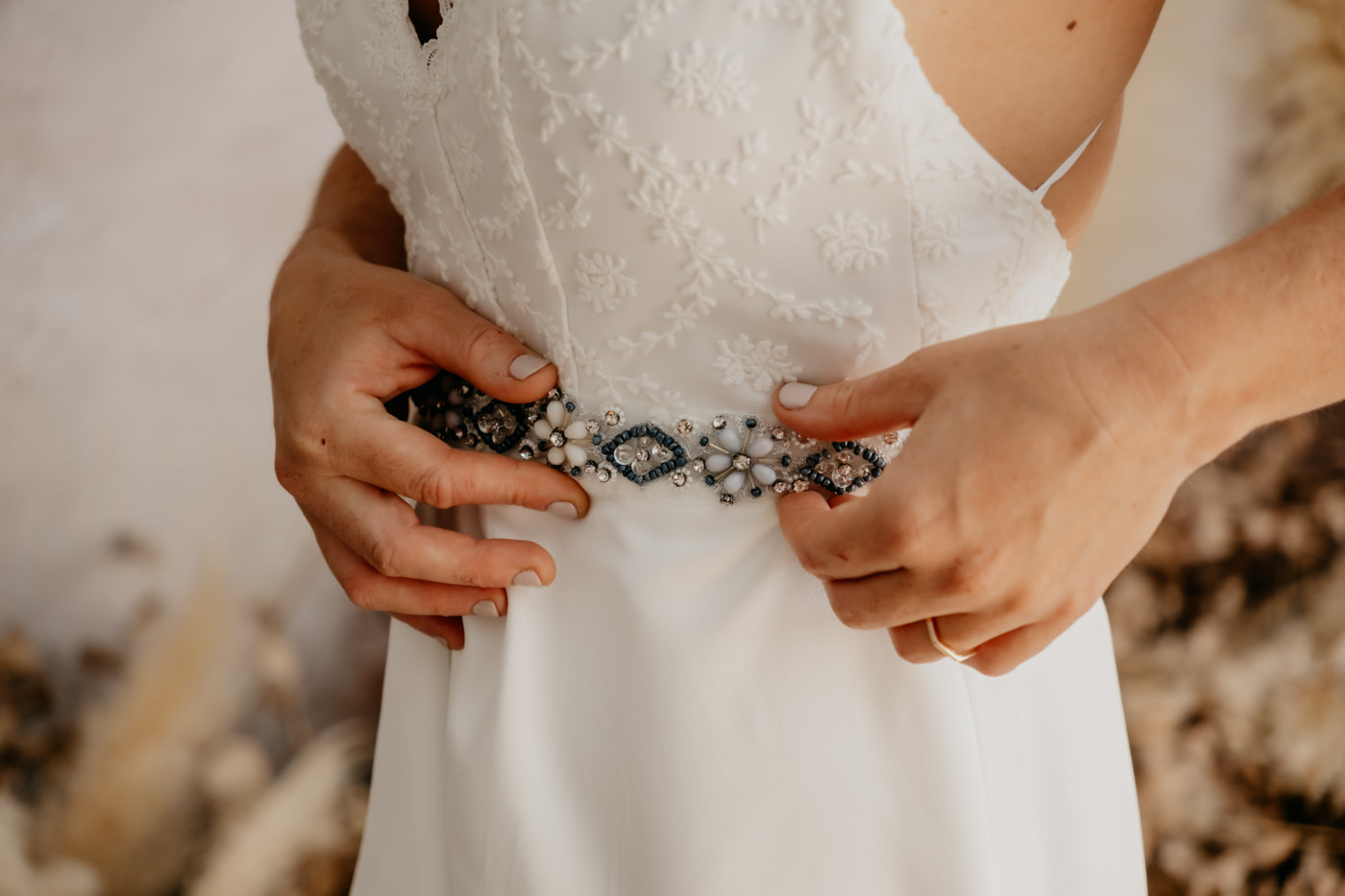 THE FABRICS
Together with a good design and exquisite dress making process, fabrics are one of the most important part of the dress.
All these element together make the dress a real pice of art that suits you to the inch.
In my Atelier we only work with the finest quality fabrics on the market, using both natural and syntethic fibers.
We only buy fabrics that come from the  EU.
Why is it so important to work with the best fabrics? The fabrics are the final touches, both inside and outside the dress. It's the material that will be in contact with your skin. It's extremely important that the fabric is beautiful in the eye but also in the touch since you'll be wearing it for a very long time on your wedding day.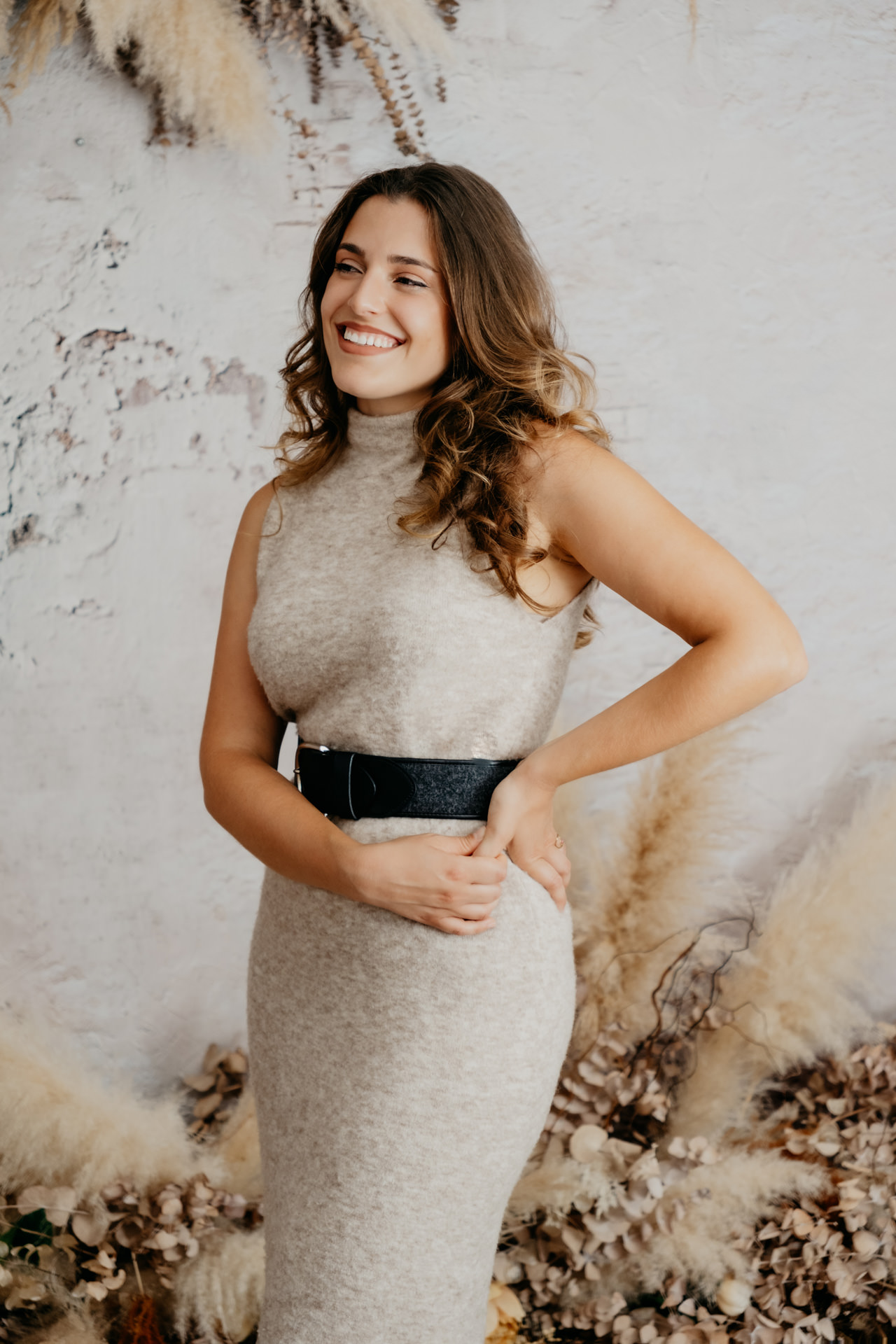 Shall we work on your dress?
Every wedding dress I create is exclusively made and unique in the world. I get inspired by love stories, strong and self-confident women. Together we'll make your dress a whole new experience.