CUSTOM MADE WEDDING DRESSES IN GIRONA
Contact
Together we'll work to bring your dream wedding dress to life. Every dress is a unique piece and made to order in Girona. You'll have a unique experience that nothing can compare to. The most rewarding moment is when you see yourself shine in your perfect wedding dress on your wedding day.
Wedding dress designer in Girona
To create your unique wedding dress in Girona starts with a sketch and a wedding dress design idea made for you. During the first contact with me in Mireia Vidal Brides studio in Girona, you will get to see the fabrics and speak about styles and ideas for your custom made wedding dress.
Elegant bridal dress, simple wedding dress, opened-back wedding dress, exclusive wedding dress and other styles we can create. We need to first produce a sketch of your wedding gown idea during your visit in Girona.
My wedding dresses are unique and women choose my work because they all have the same desire: they want to wear unique and exclusive dresses on their wedding day. All the fabrics I use are high quality materials, with an impeccable finish which allow the bride to shine in a world's unique wedding dress.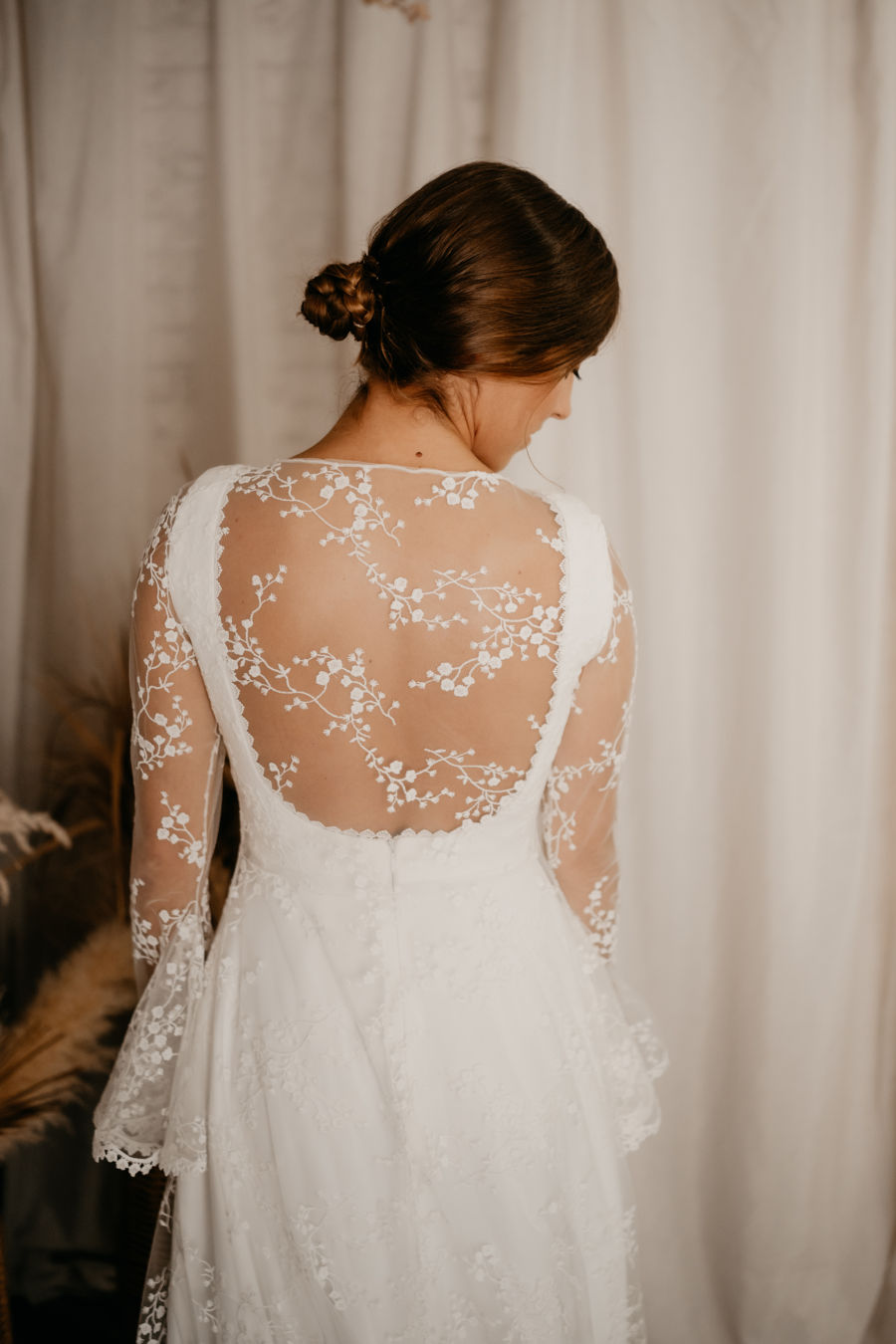 Bridal fashion in Girona
Your wedding dress has to be special and the most beautiful dress you'll ever wear.
Mireia Vidal brings you the best in bridal fashion creating a unique wedding dress that makes you shine on your wedding dress.
When creating a custom made wedding gown in Girona you get a one of a kind dress with a skirt, sleeves and back specially designed just for you. We'll get to know if you like french lace, tattoo back fabrics or an elegant wedding dress. We can create it with chiffon fabric, mikado fabric or tulle fabric, each one of which is of course the highest quality fabric.
Unlike other brands I do not offer a wedding dress collection but I only create unique wedding gowns just for you.
Make your dream dress come to life!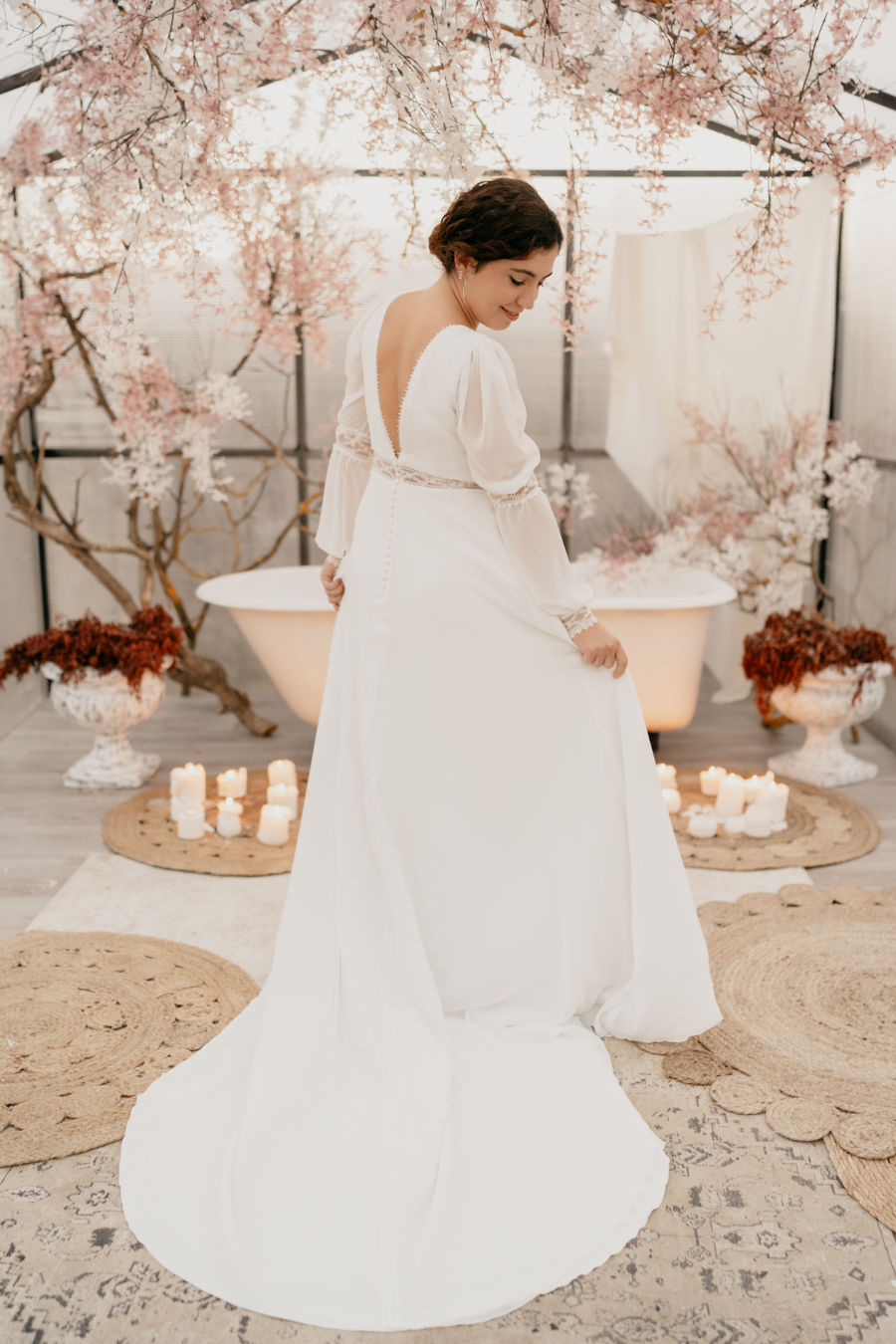 Process we'll follow to create your wedding gown in Girona
DESIGN
I will start by presenting a design to you after our first contact  in my studio where we will have talked about styles and ideas. That will be the base of what we'll start to create even though it won't be a final idea. During the fittings we will probably get to change some details as needed.
FABRIC SELECTION
We'll choose the fabrics that fit our design project and your style best. We'll try forms with lace, chiffons and crepes, and we'll combine it all with lace trims and other accessories that I can recommend to you in order to get a spectacular look.
CREATION
During the fitting process, we'll bring to life all the ideas we had during the brainstorming. We'll try it on the dress and decide what you like most. That's why most times the final dress varies from the original idea. For us the initial design should just be a reference.
Wedding dress inspirationInspiració de vestits de núvia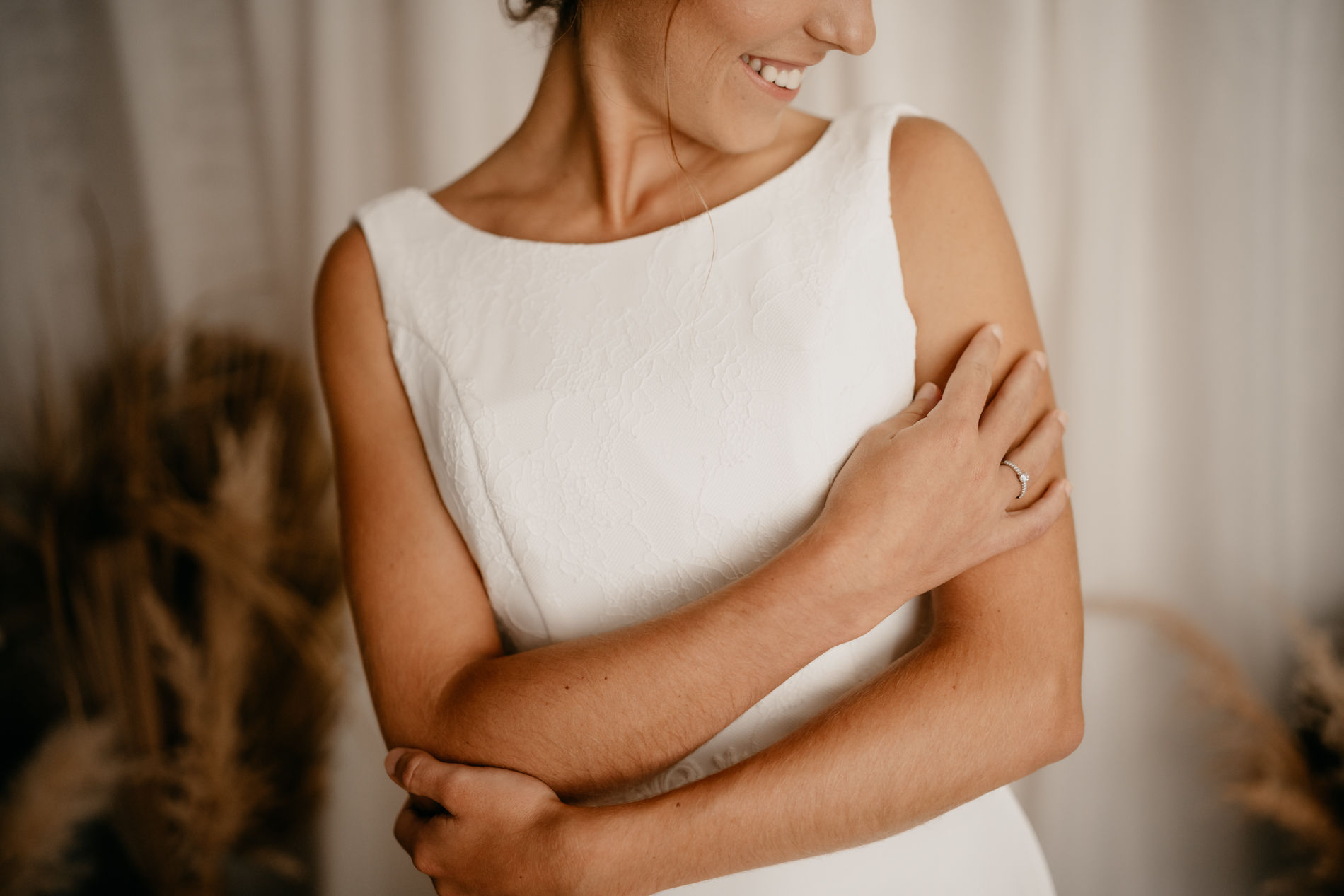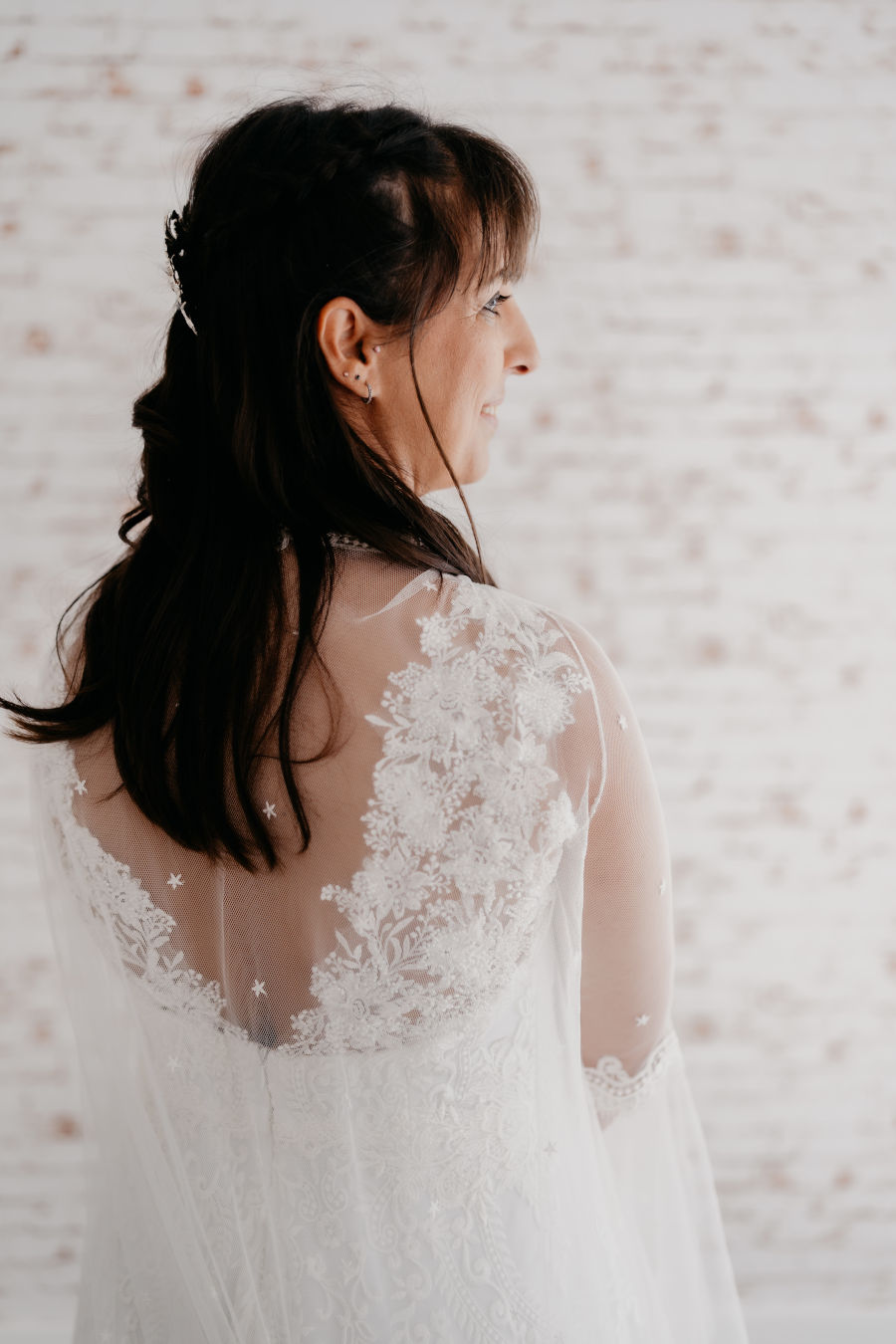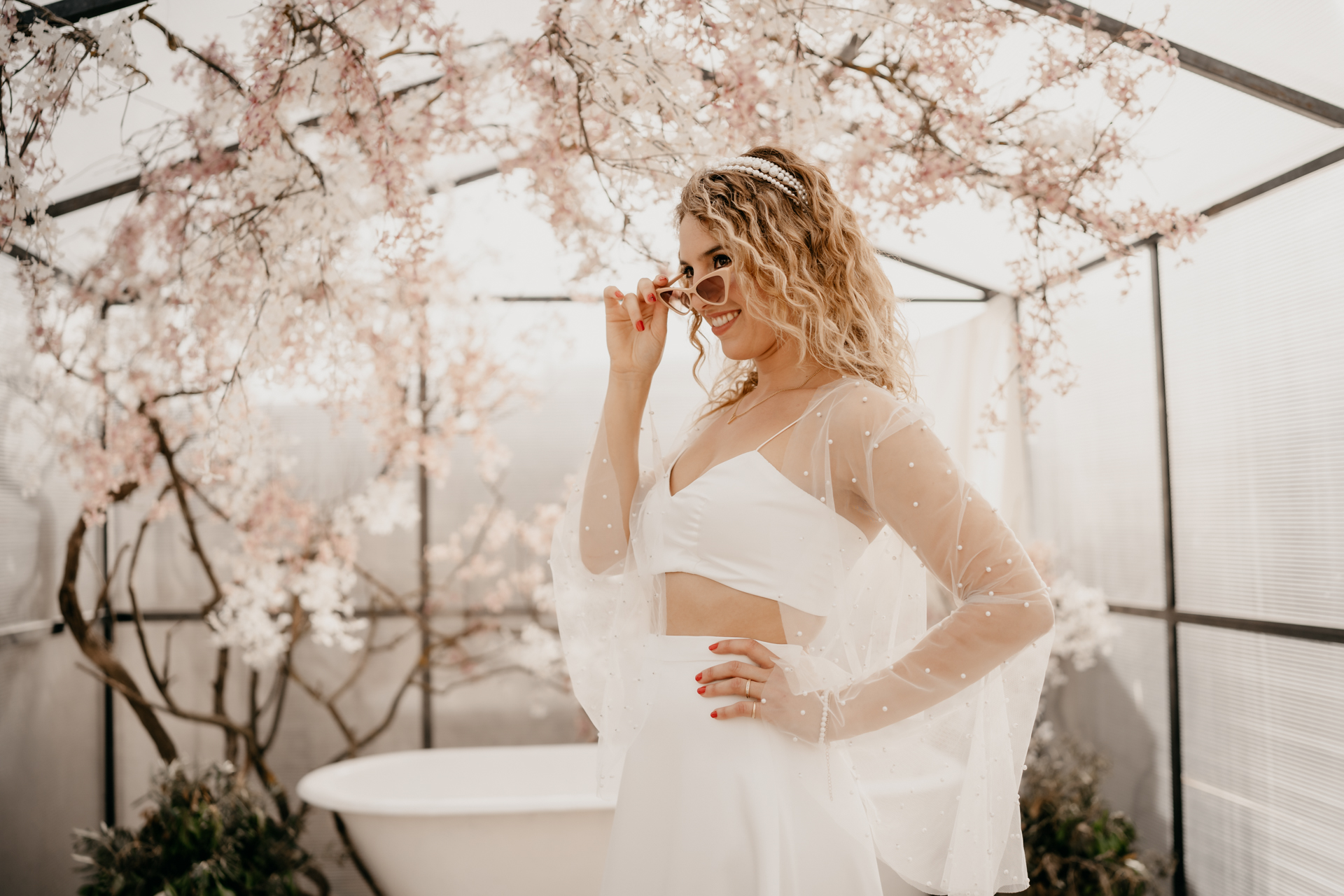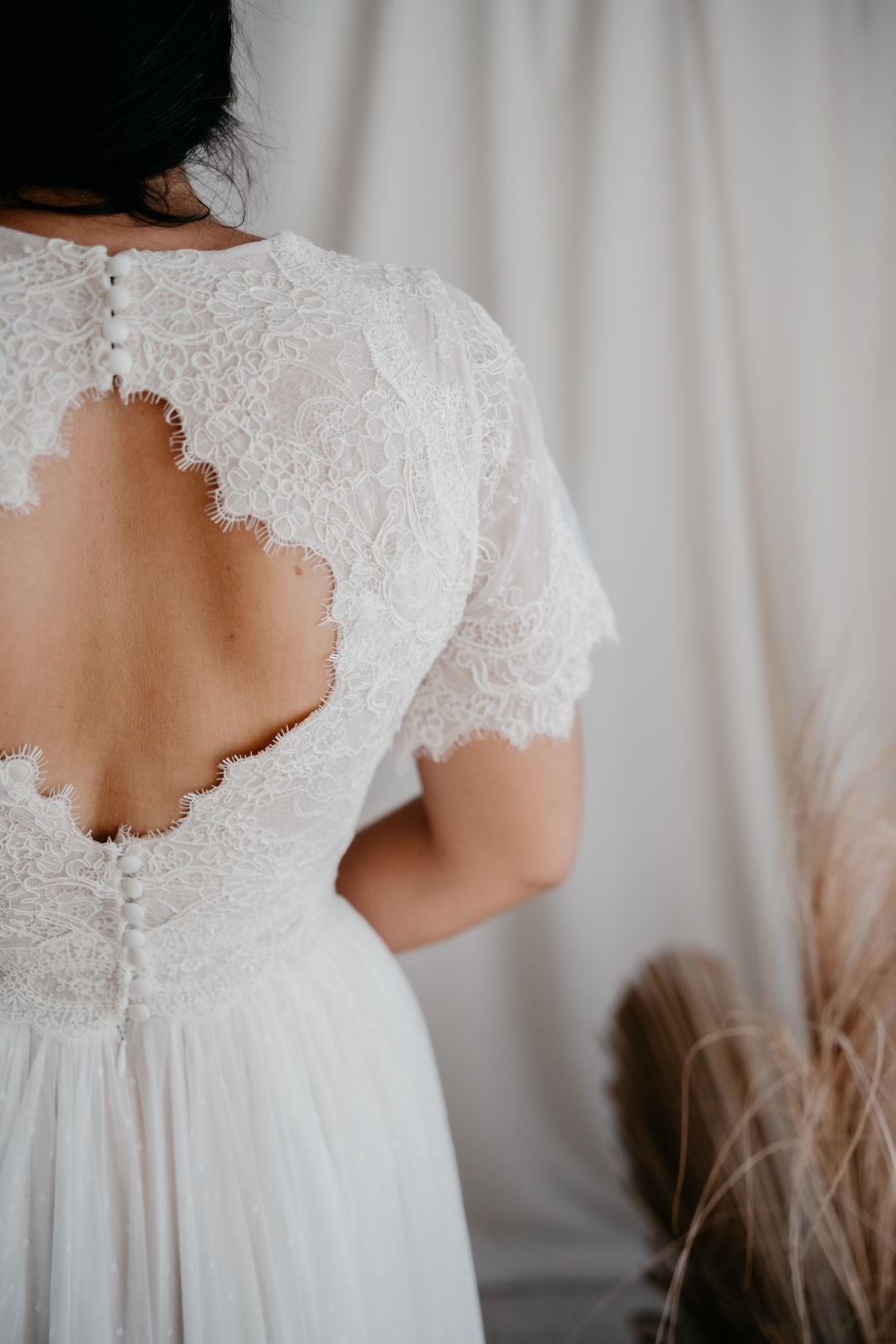 Reviews from our brides
Bridal dress atelier made in Girona
Your ideal bridal gown
Let me take care of you the way you deserve it on this very special day. Ask for an appointment and together we'll create the dress you deserve. I'll create a wedding dress that understands your style and personality which makes you feel yourself on your wedding day!
Explain to me the style and what time of year is your wedding. I create Spring wedding dresses, Summer wedding dresses, Autumn wedding dresses and even Winter wedding dresses.
Together whilst having a coffee I will tell you how best I can help create the perfect wedding dress in Girona because nobody is better than Mireia Vidal at this.